R.J. Fowler Electrical is a family run business by Russell and Natalie Fowler who has been covering the Central Coast since 1996 specializing in Level 2 Authorised Service Provider (ASP) work, supply and installation of new private power poles, replacement of defective power poles, new power connections, switchboard repairs and upgrades, 3 phase upgrades, temporary builders services, car park and oval lighting and electrical design and installations on small cottages to luxury homes.
Russell has been an Accredited Service Provider (ASP) with Ausgrid for over 25 years so he attacks every job with professionalism, experience and knowledge getting your job completed quickly, safely and complying with all rules and regulations.
As we are qualified electricians, Level 2 Accredited Service Providers (ASP) and pole installers we are able to complete the whole job for you from start to finish meaning you do not have to engage in third parties.
To help with completing your pole replacements, overhead and underground power connections we have all the equipment from a pole crane truck, Elevevated Work Platform (EWP), excavator and an under borer.
RJ Fowler Electrical/Central Coast Overheads & Undergrounds have the expertise of Russell and a qualified team of electricians, linesman and apprentices that pride themselves in getting the job done quickly and safely.
If you are looking for someone you can trust to give you the right information and advice, take pride in focusing on the small details for a quality job, feel confident that you are contacting the right people.
Licencing & Accreditation
NSW Electrical Contractors Lic
-Lic No: 56456C
Electrical Supervisor
-Lic No: 1270S
Authorised Contractor
-AUP No 1100044
Accredited Service Provider
-ASP No: 2220
A Grade Accredited Service Provider Classes
-2A - Disconnect & Reconnect
- 2B - Underground Services
- 2C - Overhead Services
-2D - Metering & Energising
-2X - Safety Observer
Cabling service provider open cat
-Lic No: S 22572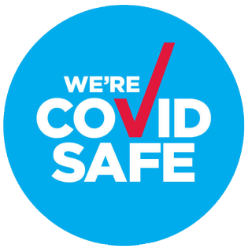 Our Services
Level 2 Electrician • Power Poles • Timber Poles • Steel Poles • Defective Poles • Electricity Poles • Pole Inspection • Power Pole Replacements • Underground Power • Overhead Powerlines • Switchboard Upgrades • 3 Phase Upgrades
Service Locations
Central Coast • Jilliby • Kulnura • Dooralong • Wyee • Gosford • The Entrance • Yarramalong • Wyong • Woy Woy • Killarney Vale • Bateau Bay • Toukley • Kanwal • Gorokan • Tumbi Umbi • Glenning Valley • Matcham • Wyoming • Mardi