All connections to Ausgrid's network must comply with all relevant safety standards. Safety standards include the NSW Electricity supply Act 1995, the electricity (consumer safety) regulation 2006 and Ausgrid network standards.
From time-to-time Ausgrid complete random inspections across the network to ensure the safety of its customers, the community, and their own staff. If Ausgrid identify any defective work, they will issue a defect notice to the property.
RJ Fowler Electrical/Central Coast Overheads & Undergrounds are accredited service providers/Level 2 electricians with Ausgrid and are there for qualified to rectify the defective work that Ausgrid have identified and issued a defect notice. 20+ years of experience with constant training and keeping up to date with current rules and regulations enable our level 2 electricians to rectify the defects and give you peace of mind that your family are safe.
Have you received a defect notice that looks like this?
Contact us today so our qualified level 2 electricians can rectify the defect for you.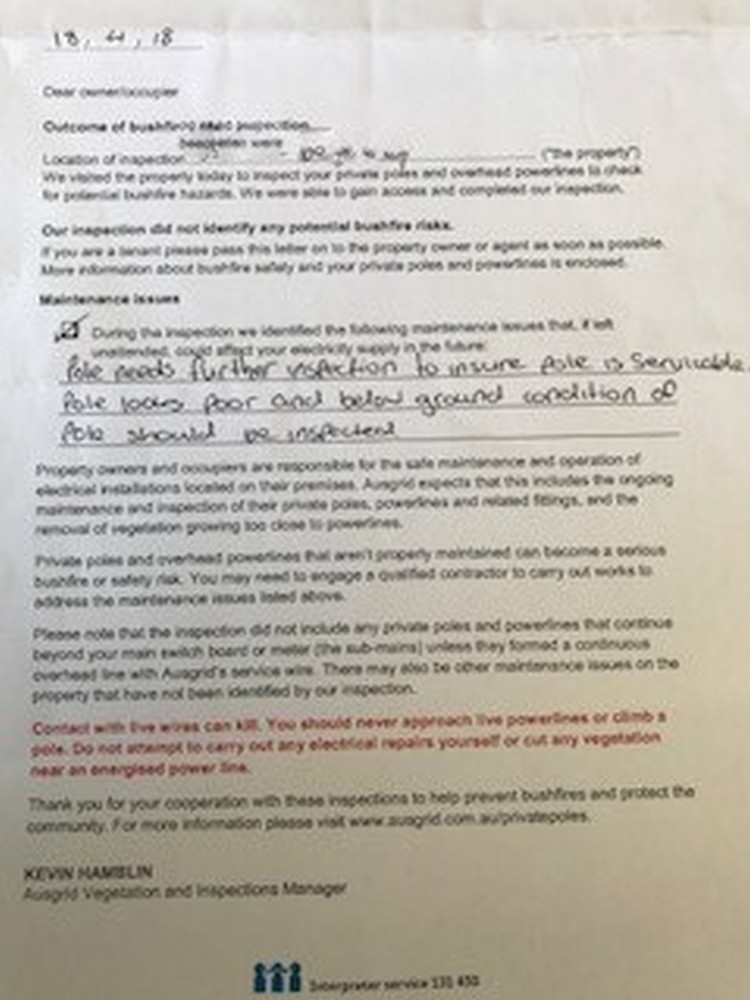 RJ Fowler Electrical/Central Coast Overheads & Undergrounds are all about safety. It is your lives and our own that we are protecting and that is why our Level 2 electricians do not cut any corners and ensure that all work completed meet the required standards.
For 20+ years we have been connecting to Ausgrid's network and rectifying defects. We are an A grade accredited service provider with Ausgrid meaning we have not received any defect notices for the works we have carried out and you can rest assure that we will complete your work to comply.
Who is responsible for the defect notice that I have received?
Ausgrid is responsible for maintaining and repairing its electricity network in the street.
Connection points for the service mains that extend to your property are the responsibility of the residents and businesses responsibility. Any work from the first point of connection on your property is the customers installation and therefor is their responsibility to ensure it is safe and properly maintained.
If you live or work at the property that has received but you are not the owner, so you are renting the property, it is the property owner that is responsible for rectifying the defect. You should contact your landlord or real estate immediately as you have 21 days to have the defect rectified. If it is not rectified by a qualified electrical contractor within 21days, you may have your power disconnected until the repairs are completed to comply with the safety standards.
What you may receive a defect for:
Faulty wiring
Alterations or additions that do not comply
Who we repair defective work for:
Private homeowners
Electricians
Level 2 electricians
Business owners
Landlords
Real estates
Not sure what your defect notice means or why you have received it? Give our experienced team a call and we can explain it, help you understand the regulations and fix the issue for you.
Why use RJ Fowler Electrical/Central Coast Overhead & Undergrounds to rectify your electrical defect?
Qualified and licensed to rectify all electrical defects
Fully insured
Local family business with 25+ years' experience
Have the knowledge on the best way to keep your family safe
Up to date with current rules and regulations
Reliable and Trustworthy
Will show up on time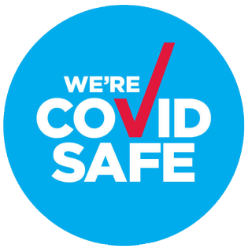 Our Services
Level 2 Electrician • Power Poles • Timber Poles • Steel Poles • Defective Poles • Electricity Poles • Pole Inspection • Power Pole Replacements • Underground Power • Overhead Powerlines • Switchboard Upgrades • 3 Phase Upgrades
Service Locations
Central Coast • Jilliby • Kulnura • Dooralong • Wyee • Gosford • The Entrance • Yarramalong • Wyong • Woy Woy • Killarney Vale • Bateau Bay • Toukley • Kanwal • Gorokan • Tumbi Umbi • Glenning Valley • Matcham • Wyoming • Mardi