Electricity is something we use everyday in our day to day living. For you and your family to use electricity in your house it needs to travel through either overhead or underground power lines to your home, passing through an electricity meter and then going to different circuits within your home. This meter and circuits are the hub of your home and is in a box called a switchboard. You may have heard it being called a switchboard, meter box, electricity box, meter box, fuse box or a main switchboard.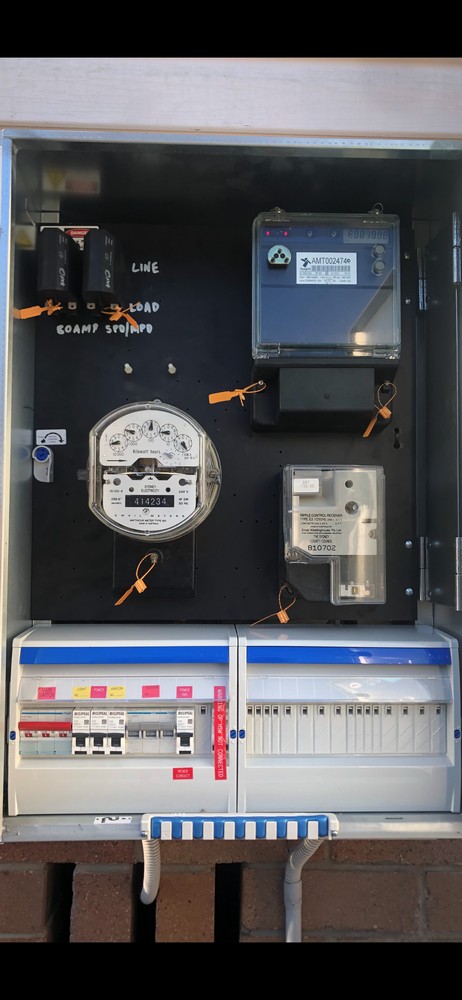 As you can imagine, the switchboard is the key to keeping your family and home safe. That is why it is very important to ensure your switchboard is safe and complies with standards and regulations.
RJ Fowler Electrical/Central Coast Overheads and Undergrounds and our licenced Level 2 electricians take electricity very seriously and we make sure that all work on switchboards are completed leaving no safety issue unturned. Your family's safety is in our hands.
Electricity can be very dangerous and that's why you should ensure that your family is safe, have your switchboard up to date with current rules and regulations and always use a licenced Level 2 electrician that is experienced and up to date with rules and qualifications.
Not only are our Licenced Level 2 electricians qualified to complete switchboard upgrades to your home, but we also have extensive experience in upgrading business switchboards, sewer pump stations switchboards, water treatment plant switchboards, Industrial control and more.
Why would I need a switchboard upgrade?
Overtime your homes power consumption will increase with the amount of people living there, the appliances you use and renovations etc. With more "load" put on your electricity supply you may notice things like lights flickering, switches tripping and buzzing coming from the switchboard. These may be some of the signs that you need to upgrade your switchboard.
Has your local central coast electrician mentioned to you that you need a switchboard upgrade? Are you concerned about the safety of your home, lost power, notice anything a little strange or you are just really unsure, give us a call and our Level 2 electricians can ensure your switchboard is up to scratch.
Some of the reasons you may need a switchboard upgrade:
You have just put a new air conditioner in or updated an old one
You are about to complete some renovations
You have you put in a pool or spa
You are required to relocate your switchboard
You are upgrading to 3 phase power
You are overloading your supply and tripping the power
You have upgraded appliances like new washing machine, hot water system or increased lighting
You are upgrading to solar
Your switchboard is showing signs of ageing or has an asbestos board
Upgrading consumers mains
Overloading
What is involved in a switchboard upgrade?
Electricity and switchboard upgrades can very in depth and confusing at times. The most important thing to be aware of is that your switchboard complies with current rules, regulations meets Australian Electrical standards and you and your family are safe.
You may be aware or have heard of services fuses, circuit breakers, RCD's (Residual Current Device) MEN (Main Earthed Neutral) and electricity meters. Well these are all in your switchboard and play a very important role to the safety of your power supply.
Wiring rules and standards are constantly changing over the years and some of the older switchboards will contain ceramic fuses and old wiring that can be a danger to your family. They may be a fire risk and even be a hazard for electric shocks.
When having your switchboard upgraded you may also need to upgrade your consumers mains. These consumers mains are the cable coming into your house. They may be attached to a private pole or go overhead or underground to your house. Upgrading your consumers mains involves upgrading the size of the cable allowing for larger loads to be connected eg/ Airconditioning, spa, new pole, 3 phase machines and induction stoves.
We do switchboard upgrades, repairs, and replacements.
This is what happened after a storm and a lightening strike. If you have anything in your switchboard that looks like this, give us a call urgently, our level 2 electricians are ready to get your power back on and keep you safe.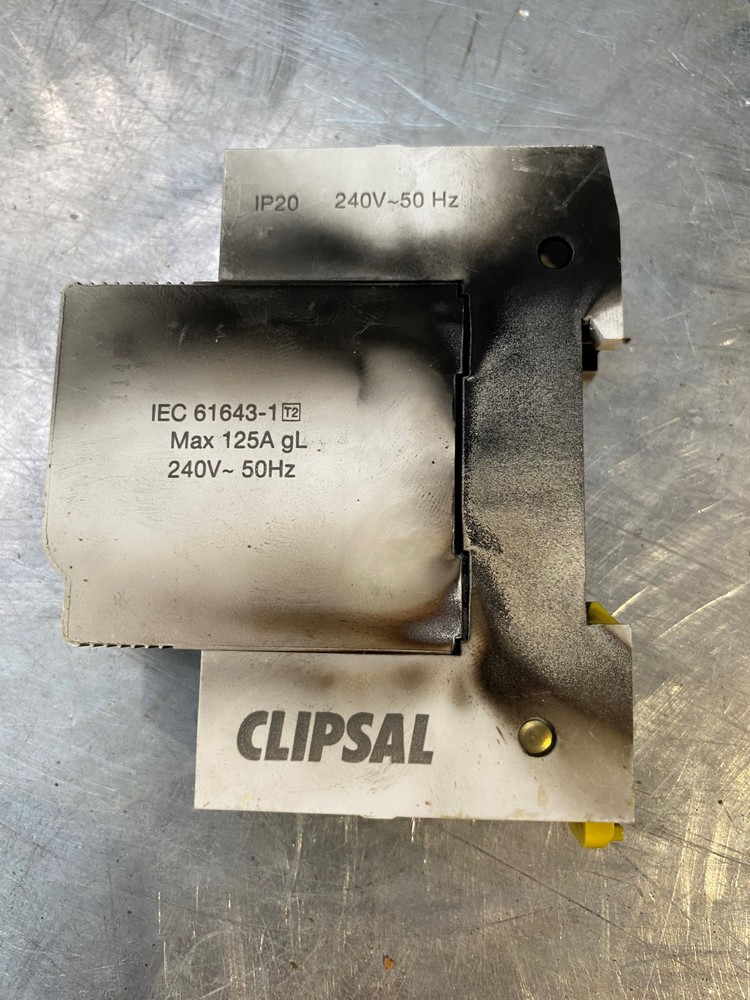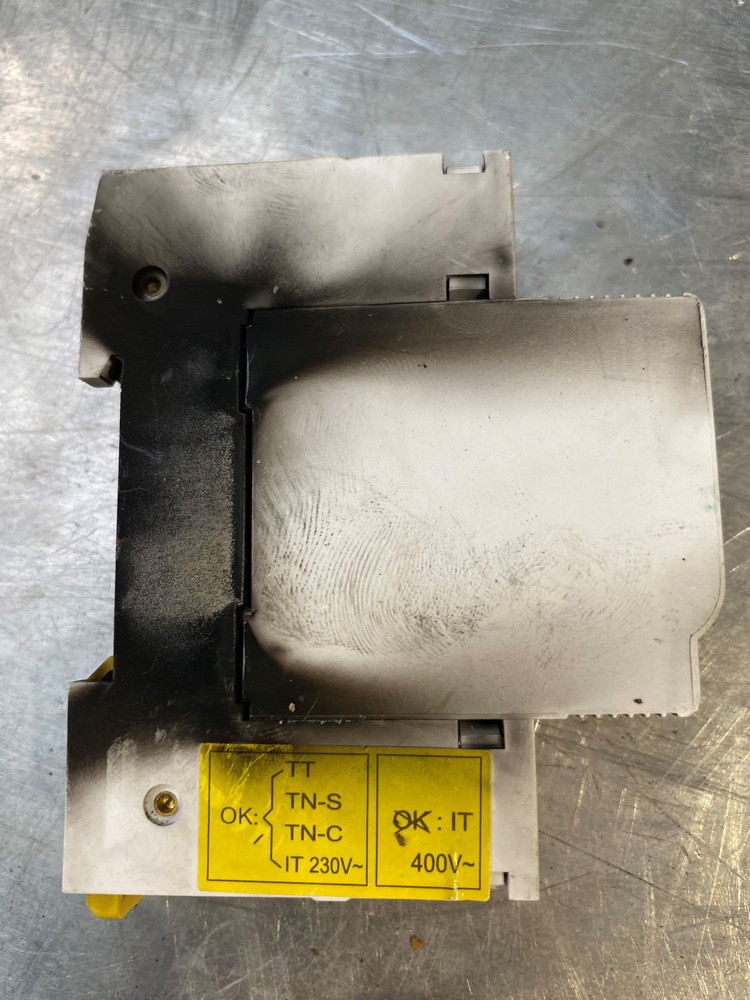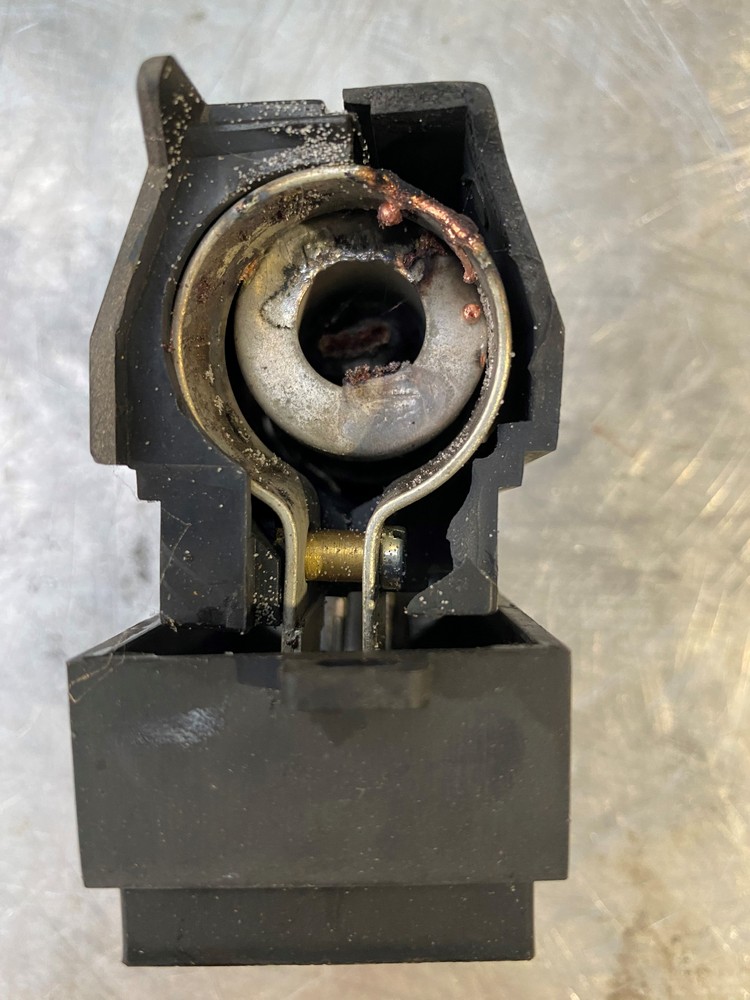 Why use RJ Fowler Electrical/Central Coast Overhead & Undergrounds to update your switchboard?
Qualified and licensed to complete switchboard upgrades
Fully insured
25+ years' experience upgrading switchboards
Have the knowledge on the best way to keep your family safe
Up to date with current rules and regulations
Qualifications to work on asbestos panels
Honest and reliable. Will turn up on time
Who we upgrade switchboards for?
Homeowners
Central Coast businesses
Central Coast Electricians
Central Coast Level 2 Electricians
Builders
Central Coast Council
Central Coast real estates
Industrial workshops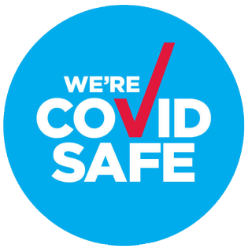 Our Services
Level 2 Electrician • Power Poles • Timber Poles • Steel Poles • Defective Poles • Electricity Poles • Pole Inspection • Power Pole Replacements • Underground Power • Overhead Powerlines • Switchboard Upgrades • 3 Phase Upgrades
Service Locations
Central Coast • Jilliby • Kulnura • Dooralong • Wyee • Gosford • The Entrance • Yarramalong • Wyong • Woy Woy • Killarney Vale • Bateau Bay • Toukley • Kanwal • Gorokan • Tumbi Umbi • Glenning Valley • Matcham • Wyoming • Mardi