Overhead and Underground Power
It is all in the name, Central Coast Overheads and Undergrounds! We are the overhead and underground power specialists on the Central Coast with over 20 years' experience and knowledge and the equipment like an EWP, pole truck, excavators and under borer to complete the job quickly and safely for you.
When dealing with overhead and underground power you are required to engage in a Level 2 electrical contractor who is accredited with Ausgrid. Also known as an Accredited Services Provider (ASP). A level 2 Service provider can repair, replace, or install overhead and underground power.
Our level 2 accredited service providers have been attending to all overhead and underground power needs across Central Coast for 20+ years and are ready to guide you in the right direction. Whether its overhead or underground to your home or business and are not sure what is best for you? Give us a call and our qualified level 2 electricians can help you make that decision.
Whether it is a new overhead service, replacement, defect, or an emergency we have you covered being available 24/7 for emergency call outs and completing all work to meet standards and regulations.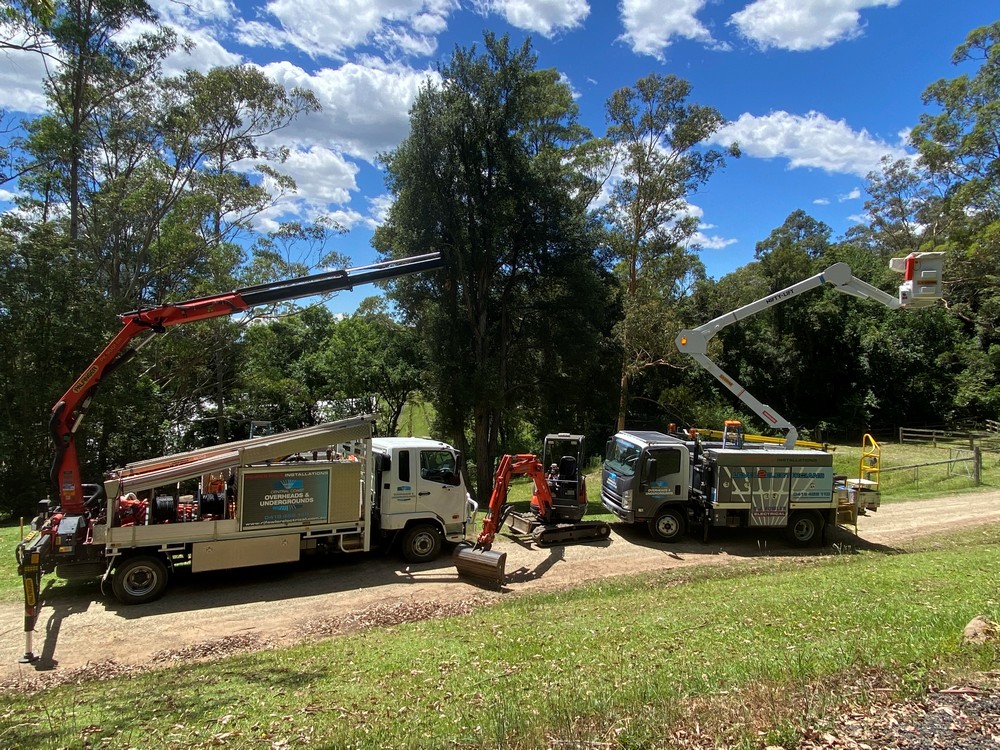 Overhead power services we provide:
Installation of new overhead power from the supply network to your home or business
Temporary builders services (when your building or renovating)
Relocate overhead power lines
Replace or repair overhead powerlines
Disconnection and reconnection of overhead power lines (for your gutters or facias to be replaced)
Retention overhead power lines
Bare overhead aerials
Spreaders
Bare overhead main retention
200amp services
100amp services
Cross arm replacements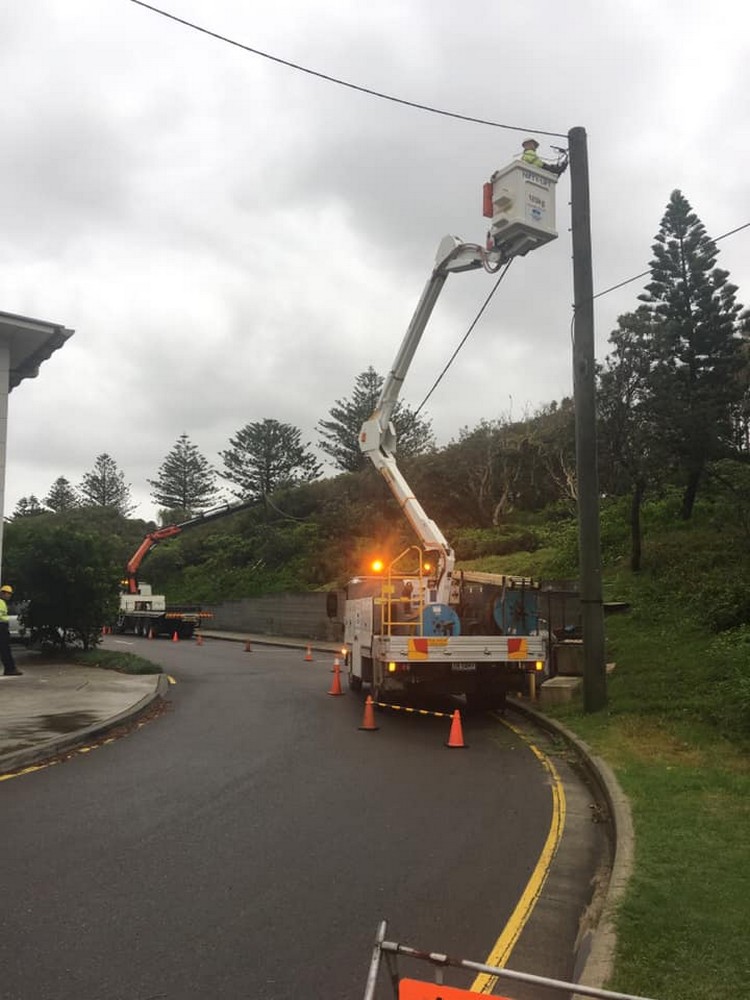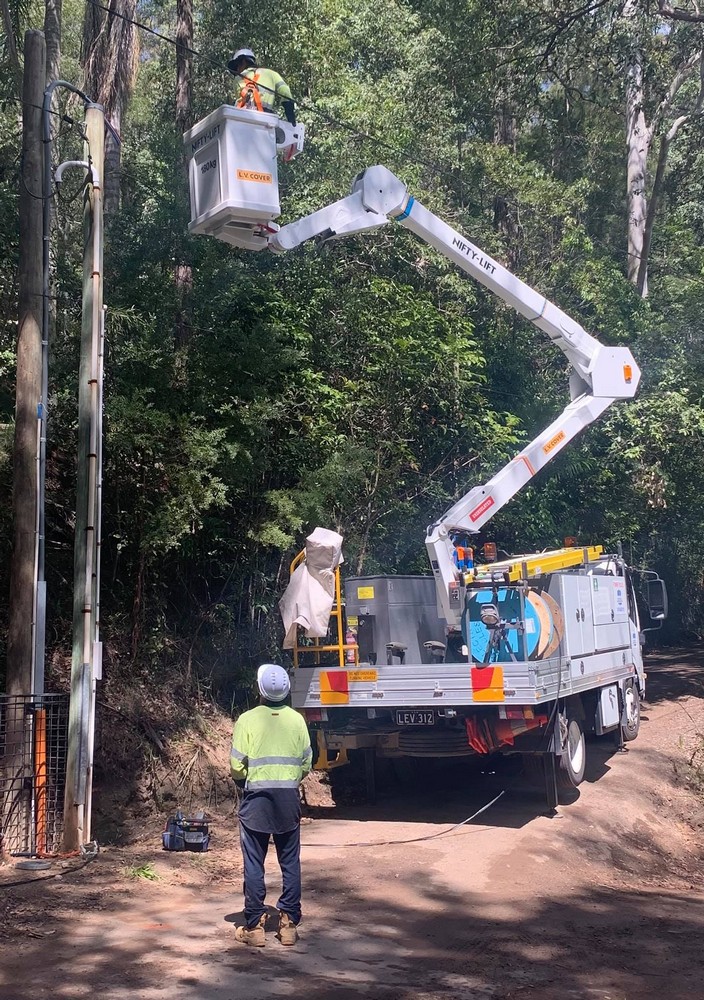 Underground power services we provide:
Installation of new underground power from the supply network to your home or business
Relocate overhead power to underground power
UGOH – Underground to overhead – in some instances you can cut out the A pole and go straight to the network pole
Installation of underground power to a pillar
Underground consumers mains
Sub mains to homes, factories, sheds, garages and more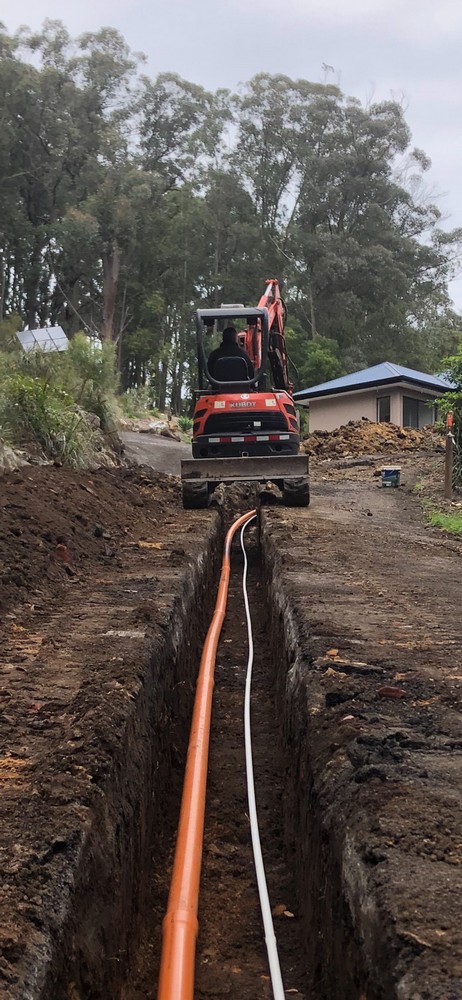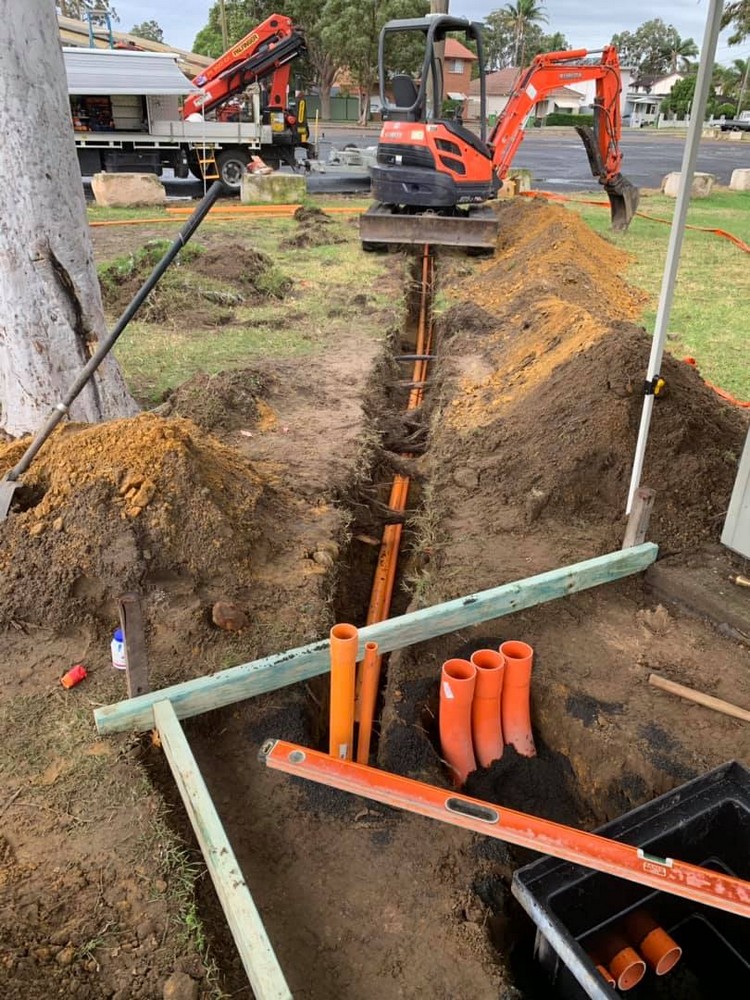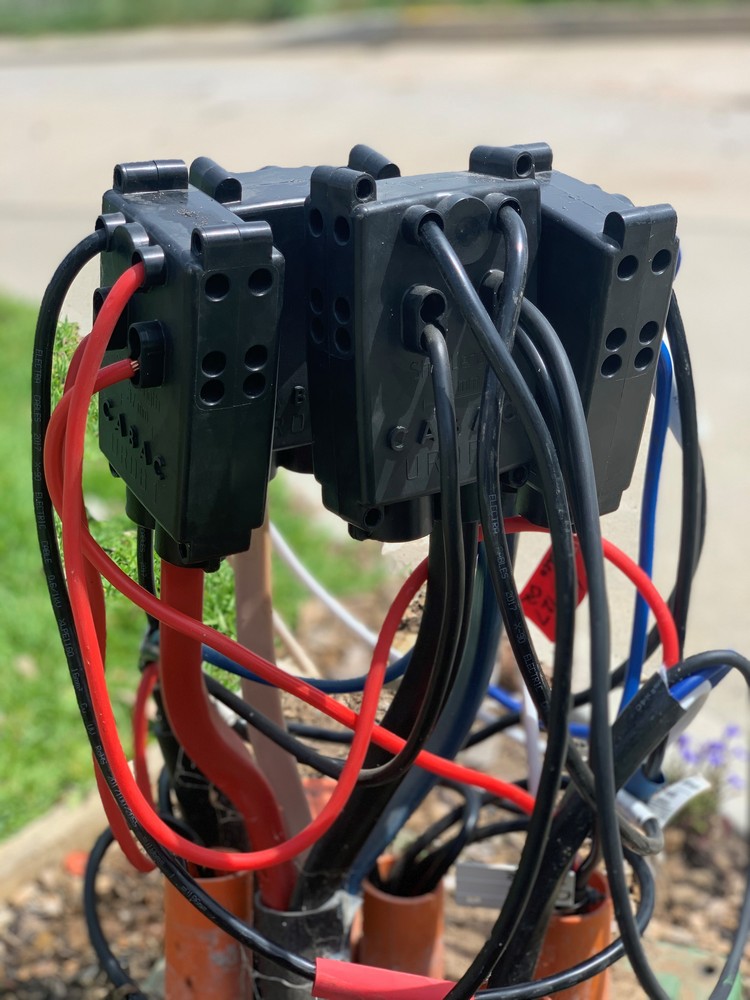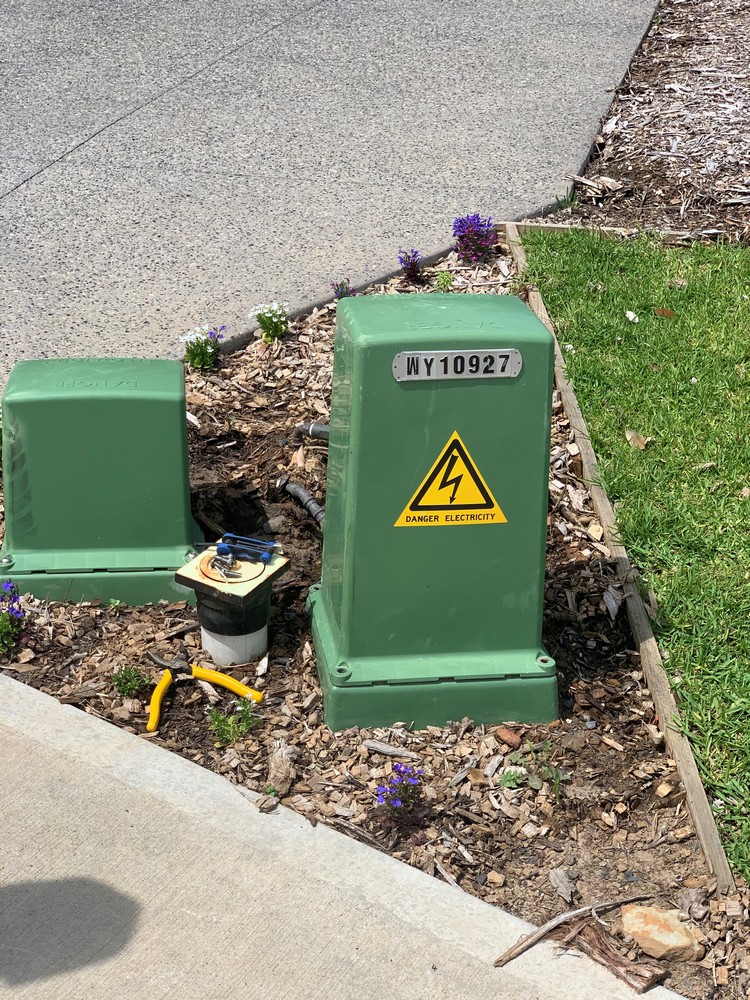 What is an overhead service main?
Overhead service main or overhead power is the cable that runs to your private home or commercial business from the network supply t point of supply. The service main can be attached to a private pole and then your home or it can also go directly to your home or business.
Depending on your needs, this service main can be single or three phase and range from 100 amps to 400amps.
Different sized service cables are used depending on your home or office requirements and over the years different types of service cable has been used.
Central Coast Overheads and Undergrounds have the experience working with insulated and bare aerial cables and have the knowledge, experience, and equipment to upgrade, repair and replace all your overhead service needs.
Not sure how to identify your private powerlines or who's responsibility they are?
Click here for Ausgrids guide to identifying private poles power lines
What is an underground service main?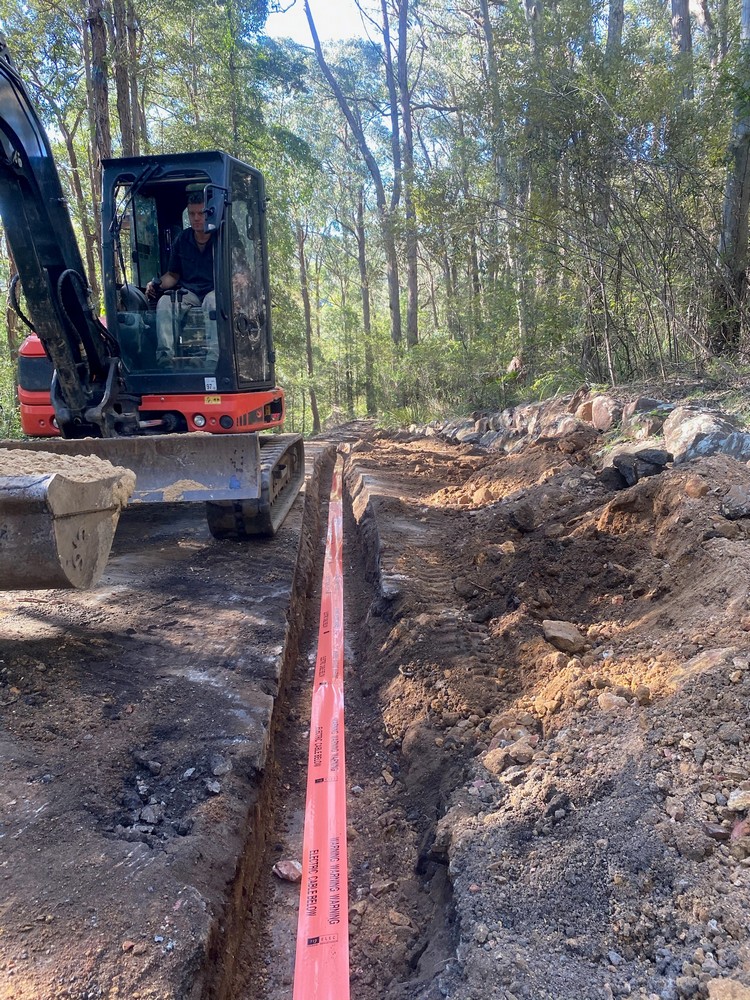 Underground service mains or underground power is the cable that runs to your home or business from the supply network but instead of being ariel, it is placed underground in conduit.
Just like overhead power, underground power can be single phase or 3 phase depending on your needs.
Underground power can be slightly more costly and sometimes access and ground conditions play a part in whether underground power is right for your area.
If you live on a property with lots of trees, going underground can be an option to avoid fallen powerlines in high winds and storms.
Why use Central Coast Overhead & Undergrounds for your overhead and underground power needs?
Qualified and licensed to complete all your overhead and underground needs
Fully insured
25+ years' experience
Have the knowledge on the best way to keep your family safe
Up to date with current rules and regulations
Honest and reliable. Will turn up on time
No obligation free quotes
Who we complete overhead and underground power for?
Homeowners
Central Coast businesses
Central Coast Electricians
Central Coast Level 2 Electricians
Builders
Central Coast Council
Central Coast real estates
Industrial workshops
Commercial buildings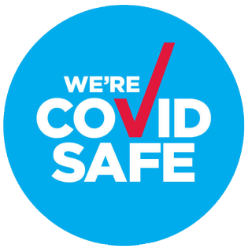 Our Services
Level 2 Electrician • Power Poles • Timber Poles • Steel Poles • Defective Poles • Electricity Poles • Pole Inspection • Power Pole Replacements • Underground Power • Overhead Powerlines • Switchboard Upgrades • 3 Phase Upgrades
Service Locations
Central Coast • Jilliby • Kulnura • Dooralong • Wyee • Gosford • The Entrance • Yarramalong • Wyong • Woy Woy • Killarney Vale • Bateau Bay • Toukley • Kanwal • Gorokan • Tumbi Umbi • Glenning Valley • Matcham • Wyoming • Mardi